11.1 Release Notes

Hello Garmin Pilot Users!
Welcome to Garmin Pilot 11.1! This release adds planning functionality to the terrain layer on the map, along with a printable navlog.
For our European customers and those that fly worldwide, this release of Garmin Pilot adds support for select ADL products from Golze Engineering.
Thank you for being a Garmin Pilot customer. Your feedback is always valued and welcome.
Terrain Planning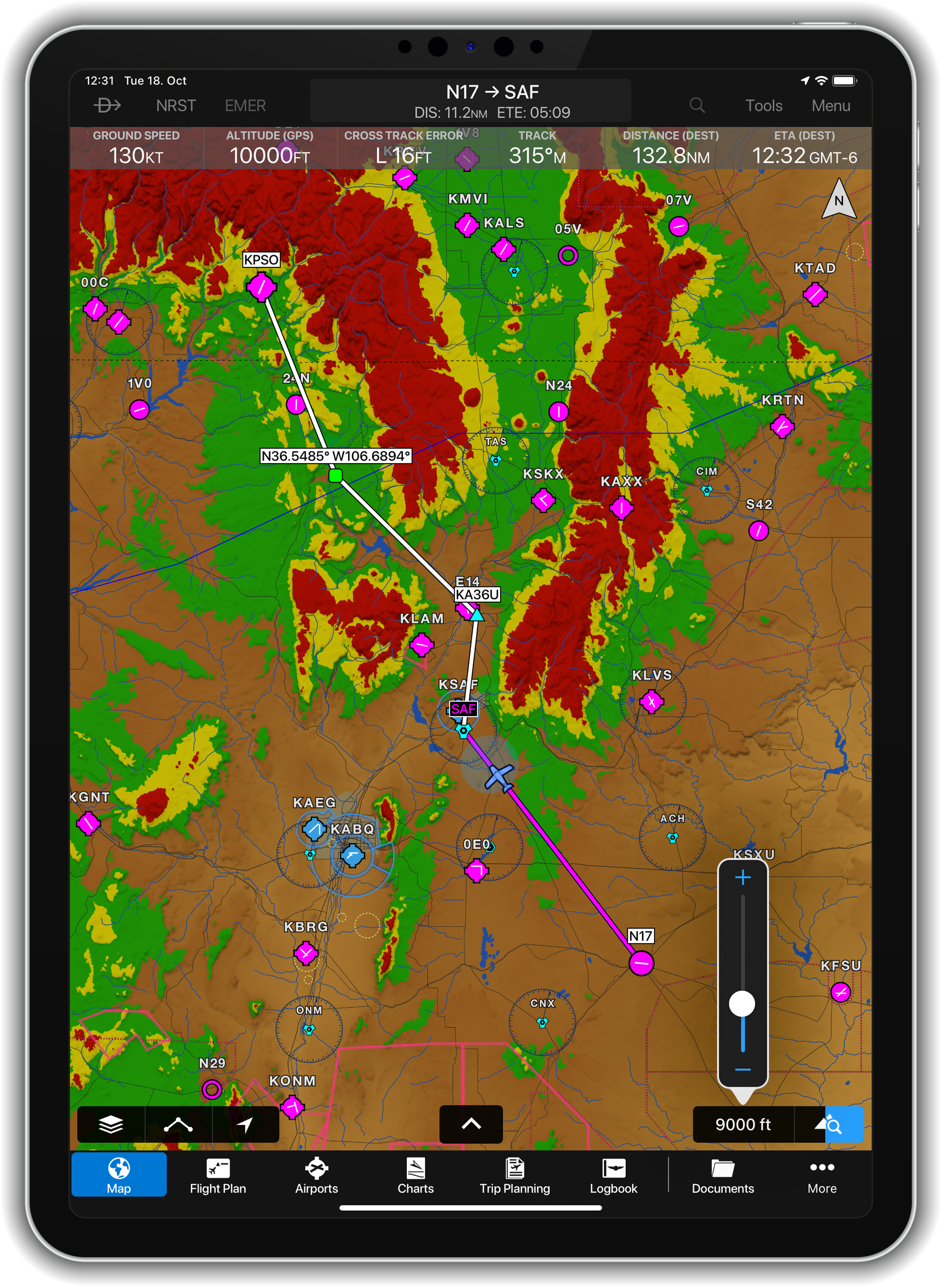 Version 11.1 enhances the terrain map layer with planning functionality. After enabling the terrain layer, tap on the new button on the bottom right of the map to enter the planning mode. Planning mode starts with the altitude of your flight plan, if one has been entered. Using the slider or step buttons, select the desired altitude to see the terrain layer update with the the selected altitude.
When planning, Garmin Pilot will remember your terrain layer setting. When flying, Garmin Pilot will automatically change the terrain layer to reflect the current altitude after a short period of inactivity.
Printable Navlog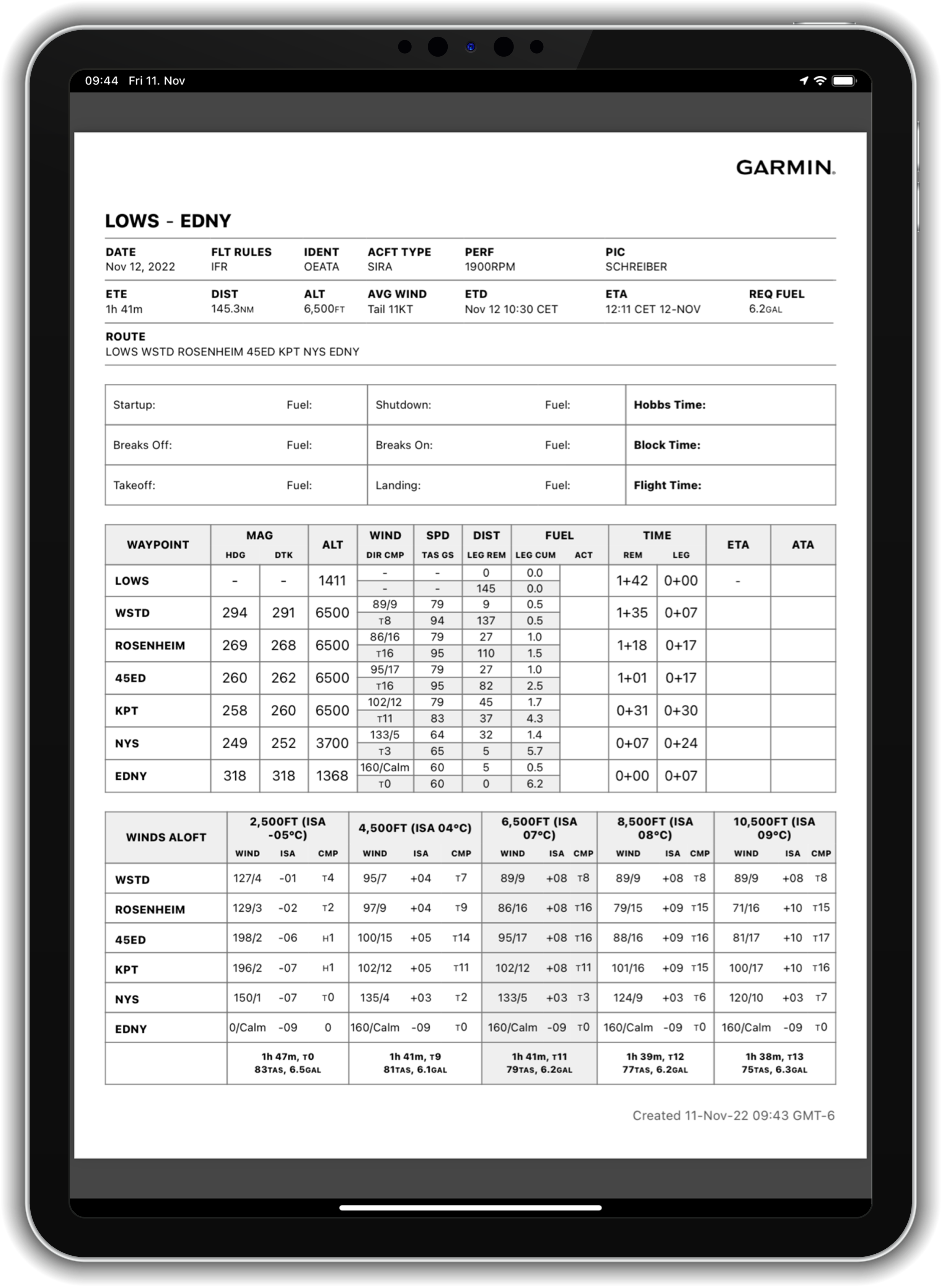 Based upon customer feedback, Garmin Pilot now provides a detailed, printable navlog, including waypoint times, winds, fuel burns, altitude and more. The navlog is available for your created trips in Trip Planning, as well as from the flight plan view on the map page.
To print the navlog for use in flight:
Trip Planning - tap the Apple share icon next to the flight plan
Map - tap the center bezel to display the flight planning overlay and select the Apple share icon
ADL Product Support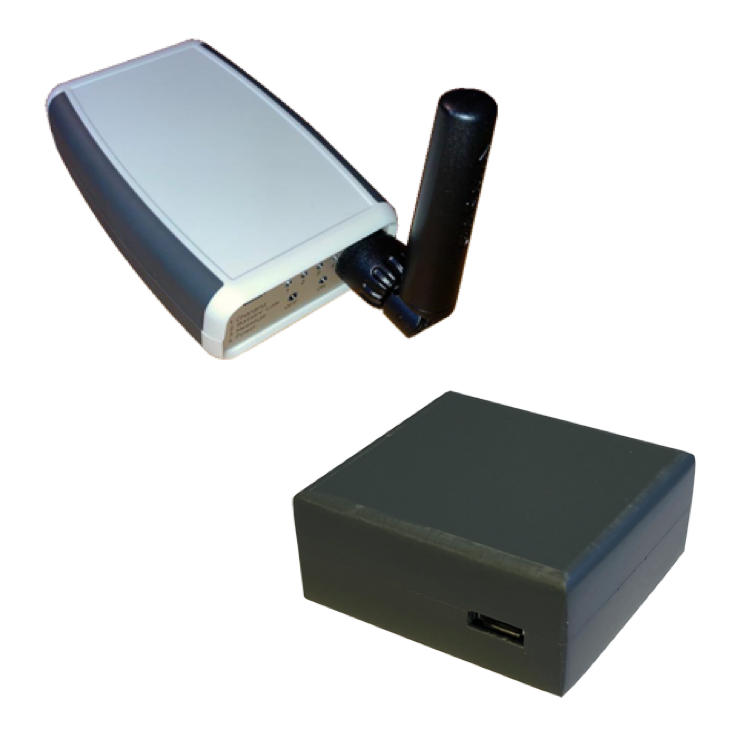 Garmin Pilot further expands its third-party hardware support to include select ADL products from Golze Engineering. (See the Golze ADL page within the Devices tab for detailed information on supported devices.)
When paired, Garmin Pilot will display weather data using the Iridium Satellite Network and back-up GPS position.